Our star – circular economy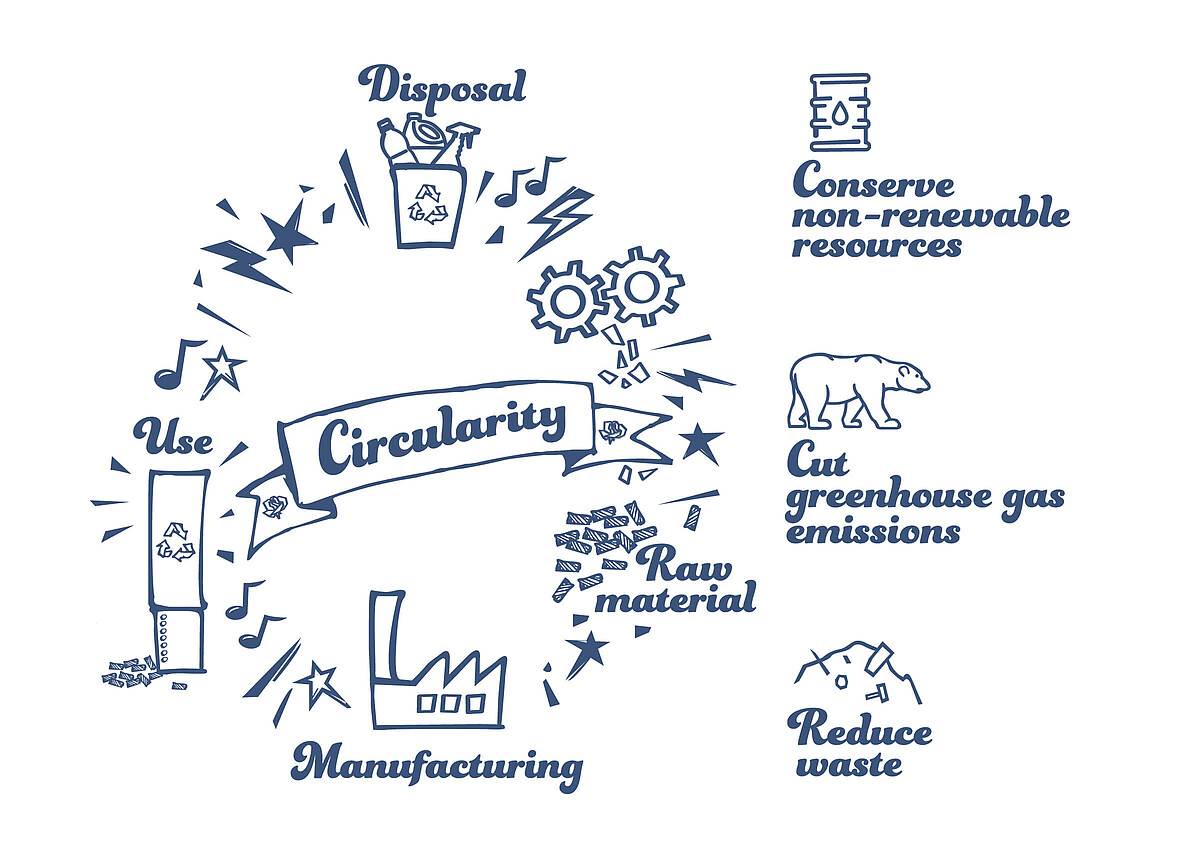 Why do our recycled packaging solutions deserve to be on the big stage?
The goal of a circular economy is to extend the useful life of products and raw materials for as long as possible. If this is not possible, they are broken down into their starting materials, i.e., the raw materials, and these are recycled.

The myth of wasting resources is also outdated: The starting materials for the production of most plastic packaging are oil and gas. In Western Europe, approximately 1.5% of oil and gas consumption is due to the production of plastic packaging. Transportation, power generation and heating alone consume nearly 90%. Recycling for the win!

Many applications require an additional barrier layer, which can cause problems later on when it's time to recycle the packaging. Thanks to the moisture-resistant and oil and grease-repellent properties of plastic, we can dispense with additional barriers and thus help to close the material loop. You can therefore easily dispose of our Circle Up packaging via the usual recycling collections. This way you send them back into the cycle.

Plastic packaging is much sturdier and more durable than other materials. In other words, it does a better job of protecting the enclosed products. Without this packaging, consumer goods would often arrive damaged at the point of sale. And replacing damaged goods places an additional burden on the environment — and your wallet.

According to a life-cycle-assessment study by "Denkstatt", if we were to replace plastic packaging with other materials, the amount of waste would increase by up to 360%. Energy consumption would more than double. And CO₂ emissions would be 2.7 times higher.

In addition, plastics have a low weight. This also reduces the weight of the packaged product. When transporting the goods, this can contribute to lower fuel consumption. This also reduces CO₂ emissions.

We try to utilize a wide range of input materials in our recycled packaging in order to keep a large proportion of plastics in the cycle. However, this also means that some raw materials do not come to us in transparent or natural colors as usual, but in a shade of gray that is created by mixing the different colors. From our point of view, this is a clear signal to the end user that he is holding a sustainable solution in his hands.

You think life is already gray enough? In that case, we also offer selected standard colors for our recycled packaging. And if it does have to be transparent, we're sure to find a suitable solution.
Fancy a cool meet & greet?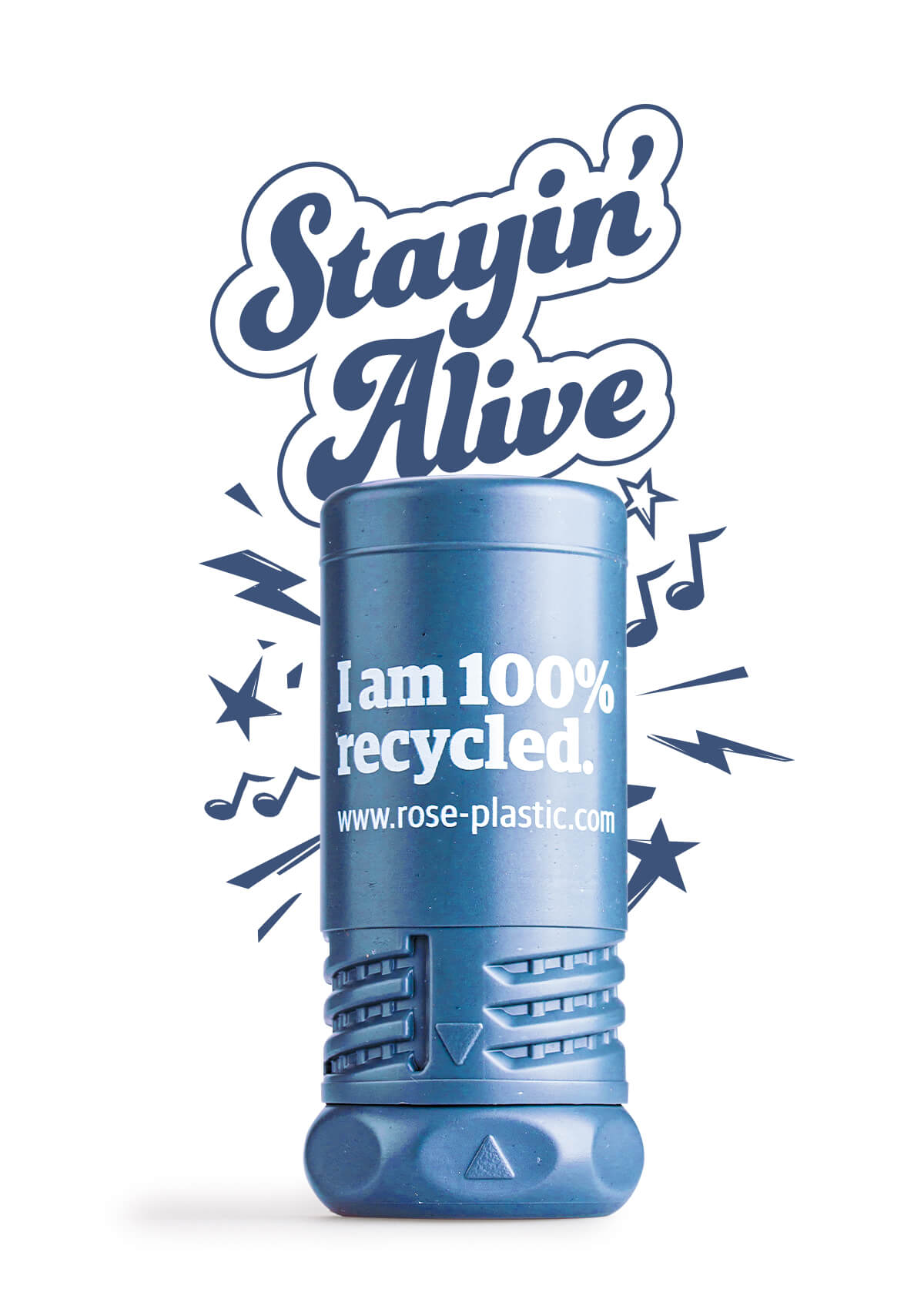 Moviestar, oh Moviestar…
Our packaging made from recycled material really has it all. Not only on stage, but also on film!